GoGoA1 48V 250W Both Side Thread Bldc Hub Motor Electric Bicycle Conversion Kit
₹10,000.00 ₹5,490.00

GoGoA1 48V 250W Both Side Thread Bldc Hub Motor Electric Bicycle Conversion Kit :-
The kit includes : 48V 250W Both Side Thread Bldc Hub Motor, controller, and throttle.
Specifications 
 1. Motor specifications :-
Parameters

Specifications

Wheel Diameter (inches)


20/26/27.5/28 And 26*4 Inches(Fat tyre Bicycle)

Rated Voltage (DCV)

48V

No Load (rpm)

290;250

Rated Power (W)

250

Rated Torque (rpm)

255;220

Max Torque

32 N.m

Efficiency

83.5%

Weight (kg)

3

Noise Grade (dB)

<55

Operating Temperature

-20 to 45℃

Threads

For Disc & Sprocket

Color

Silver

Application

Electric bicycle,




Mounting Parameters




Brakes

Disc Brakes

Max Housing Diameter (mm)

134

Cabling Route

Shaft Side, Ride

Cable Length (mm), Connection Type

250

Spoke Specifications

36H*13G
2. Controller Specification :-
     Rated Voltage  : 36/48V
     Rated Power    : 250/350W
     Rated Current  : 15 - 17 A
    Waveform Type : Square Wave
     Braking             : Low ABS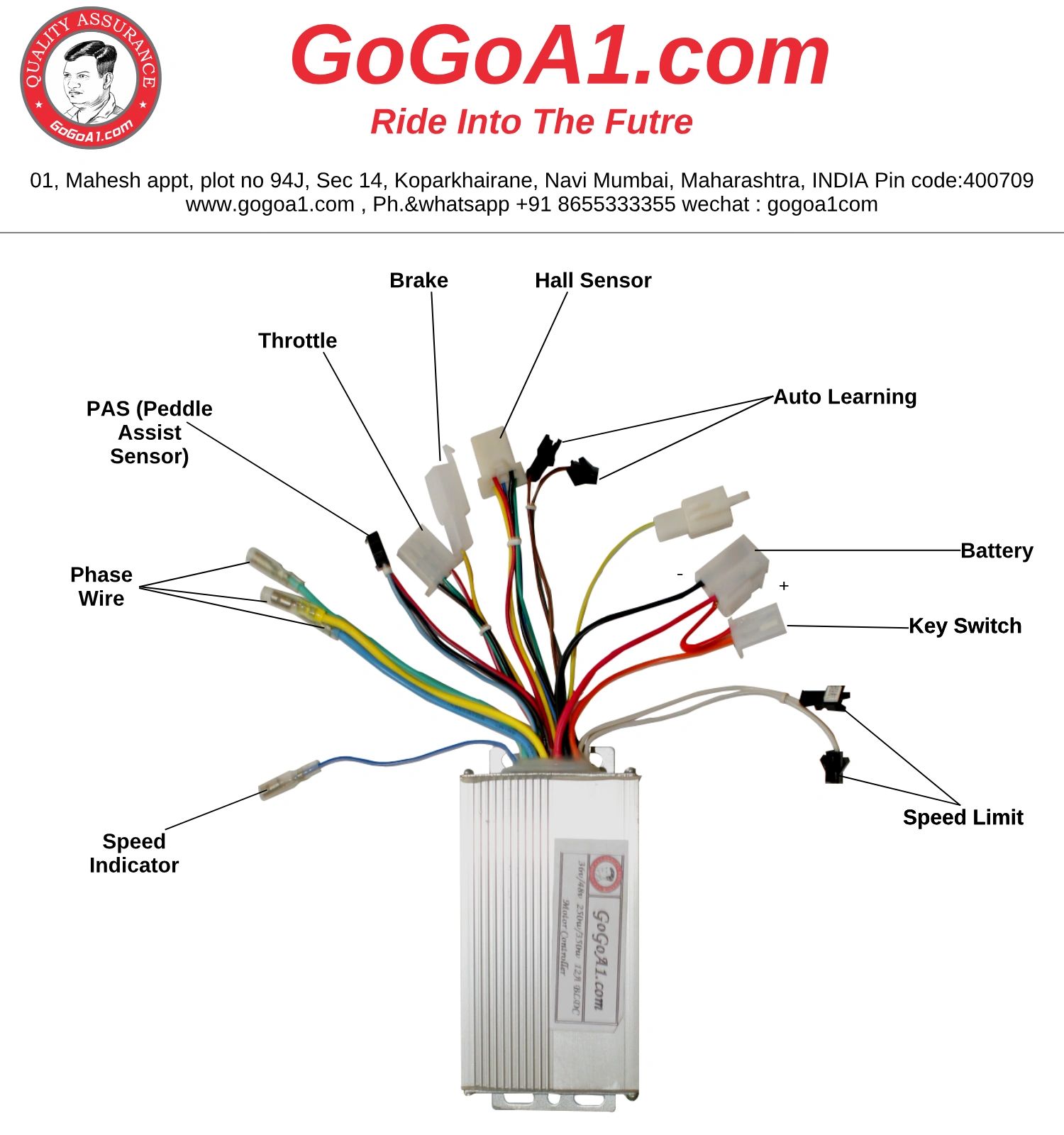 How to fit the conversion kit?

Motor – it depends on the type of wheel. It is easy to fit Magnesium wheel hub– all you need is to replace your back wheel with the magnesium hub motor wheel.
For fitting spoke wheels bicycle with the hub motor, you have to remove spokes from the wheel, place the motor and then put the spokes back.
Controller and Battery box placing fully depends on your personal preferences.
Note: GST and delivery charges are not included in the price.