GoGoA1 Electric Converted Splendor/CD DAWN/CD Deluxe
Note: We will deliver any of the above models according to their availability.
Motor Peak Power: 4000W 
72V 65A regenerative sinewave controller.
Speed 60 to 80KM Per Hour
Range 80 to 120KM

Battery 72V 40Ah Li-Ion Battery
Charger 72V 10A Li-Ion Charger

1 Year Service Warranty on Motor and Controller.
Battery Manufacturer Warranty 3 Years
Charger Manufacturer Warranty 1 Years
Expected Delivery Time 25 to 30 Days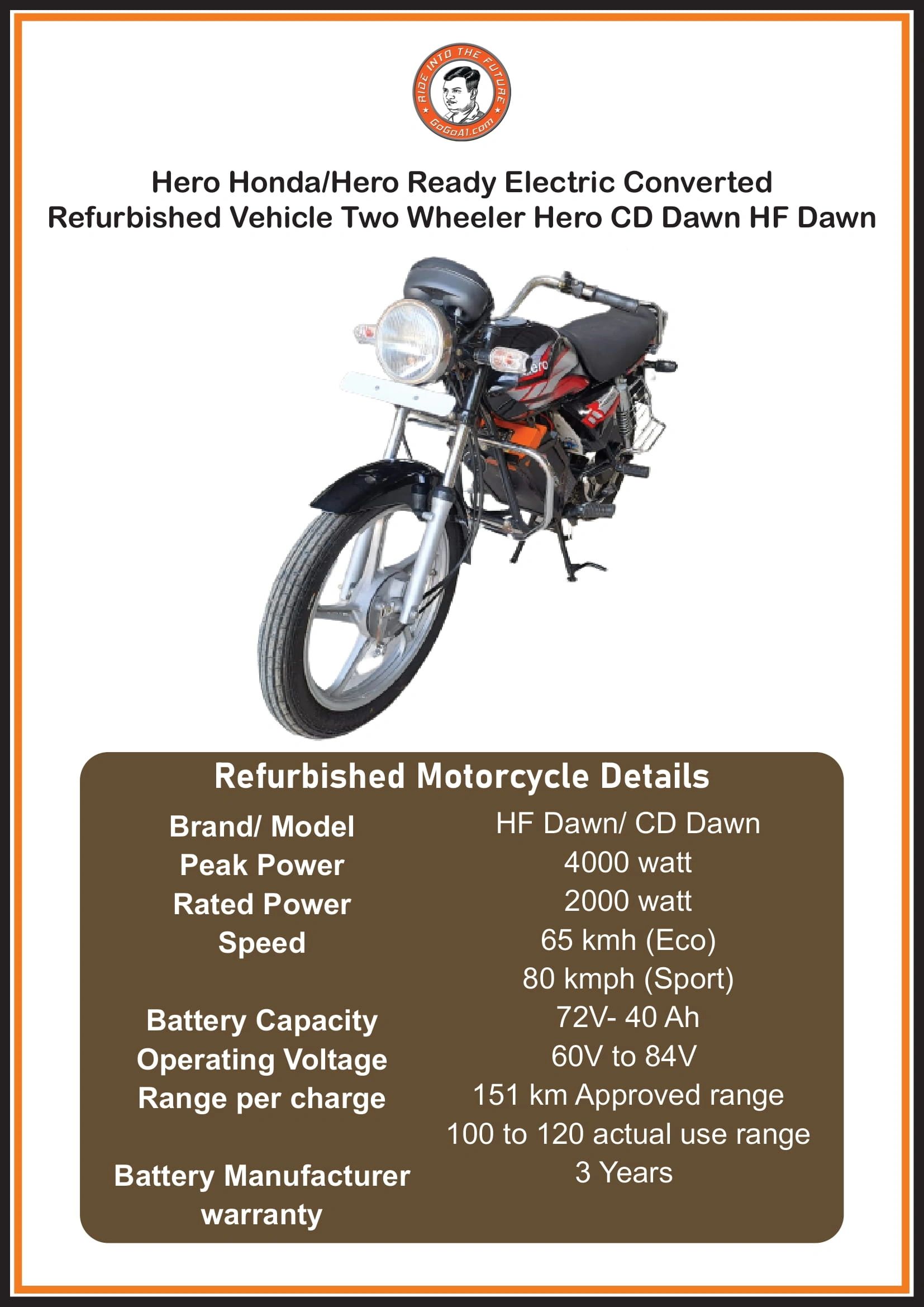 *Shipping & GST will be extra at actual.