GoGoA1 48/60/72V 35A Regenerative Sine Wave / Vector Controller.
GOGOA1 regenerative Sine wave controller is  designed for our mid-drive motor which can match successfully.

Generally, we adjust the parameters before the delivery, if you want to modify the parameters pls. be careful.
1. Key Features
      Very Easy connect.
      Silent Motor Operation.
      Soft start can be adjusted.
      High quality Fins for Heat Dissipation.
      Can match with almost all BLDC Motor.
2. Technical Specifications

     Operating Voltage     : 

 48/60/72V 

                                
     Lower Cutoff Voltage : 54V
     Upper Cutoff Voltage : 67V
     Rated Current            : 35A
     Peak Current             : 50A
     Waveform Type         : Sinusoidal
     IP Rating                   : IP 65 ( Water Registance)
3. Main Functions

     3 - Speed Mode
     Sport Mode
     Reverse
     High Brake
 Wiring Details :-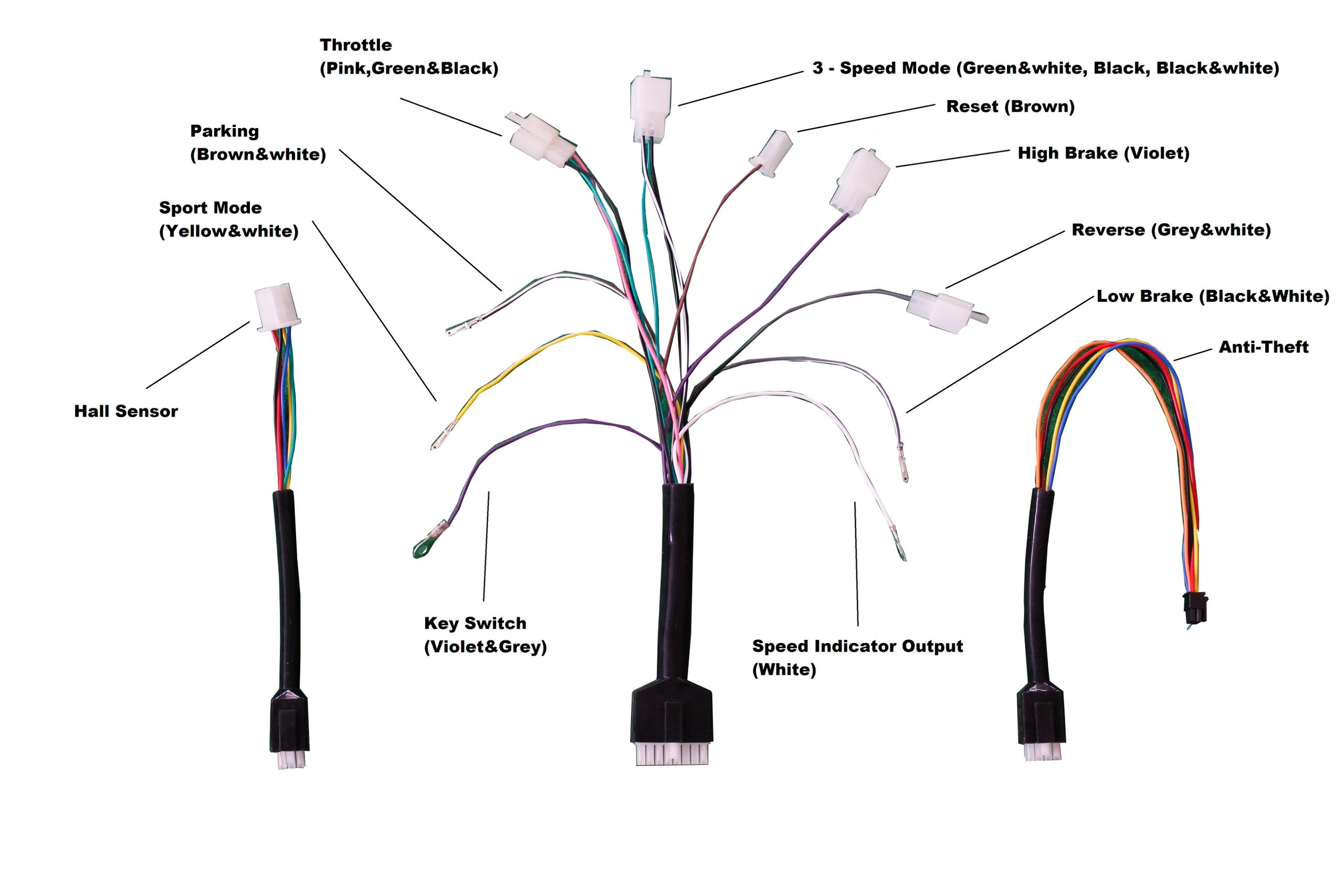 Note: GST Extra At Actual.