GoGoA1 RTO Approved Electric Conversion Kit for Activa with 10 inch 72V 1200W high efficient BLDC Hub Motor for Electric Conversion, R & D & OEM Supply
Kit includes 
Motor with drum brake,
Controller, Throttle, Dc to Dc Converter, wiring harness, Universal switch, Swing arm, Antitheft, DC-MCB & Battery SOC
Note: CMVR & RTO Approval is the customer's responsibility & we are not responsible for any use of components.
We are a component supplier, while using them you have to take relevant permissions.
Specification
1. Motor Type: BLDC Hub Motor with Permanent Magnets
2. Motor design: Double axle out with 10inch rim
3. Rim size and material:2.15-10 Iron rim
4. Matching Tire: 3.0-10, 3.5-10
5. Magnet Height: 35MM
6. Pole Pairs: 23 pairs
7. Rated Power: 1200W
8. Max Power: 2000W
9. Rated Voltage: 72V
10. Speed: 45-50km/hr
11. Max No-load RPM: 620-650RPM
12. Max Torque: 98N.M
13. Max Efficiency: 89-90%
14. Rated current:23A
15. Max current:40A
16. Brake type: Drum brake
17. Rear Fork width for installation: 200mm
18. Cross Section of Phase wire: 3 mm2
19. Axle thread: M12
20. Hall sensor phasing angle: 120 degree
21. Type of Sensor: Hall Sensor(3pcs)
22. Working Temperature: 70 degrees, Peak 120 degree
23. Cooling method: Air cooling
24. Waterproof Grade: IP67
25. W./ G..W. : 11kgs / 12kgs


Controller Specification:-

1. Key Features :
    Very Easy connect.
    Silent Motor Operation.
    Soft start can be adjusted.
    High quality Fins for Heat Dissipation.
    Can match with almost all BLDC Motor.
2. Main Functions

      3 - Speed Mode
     Sport Mode
     Reverse
     High Brake
 Wiring Details:-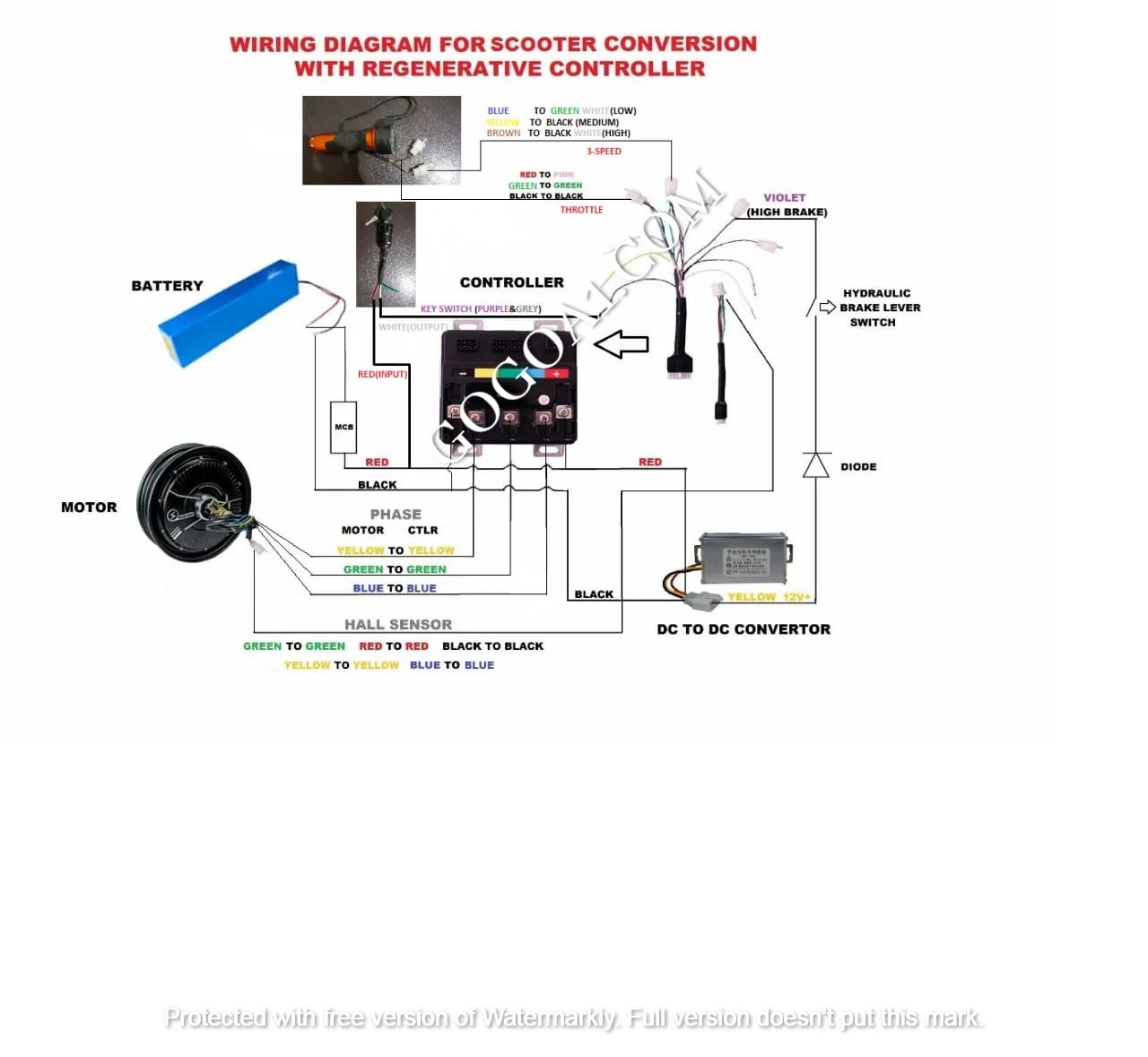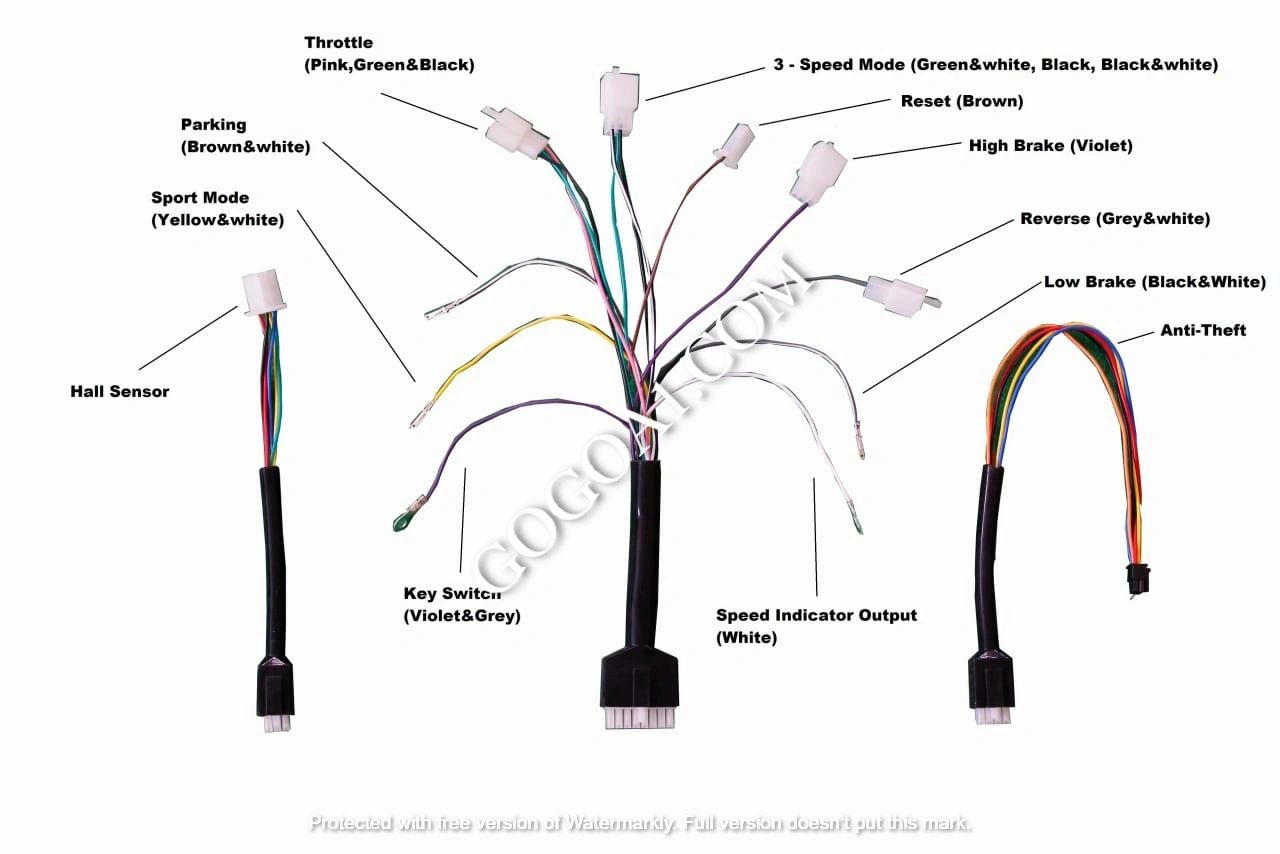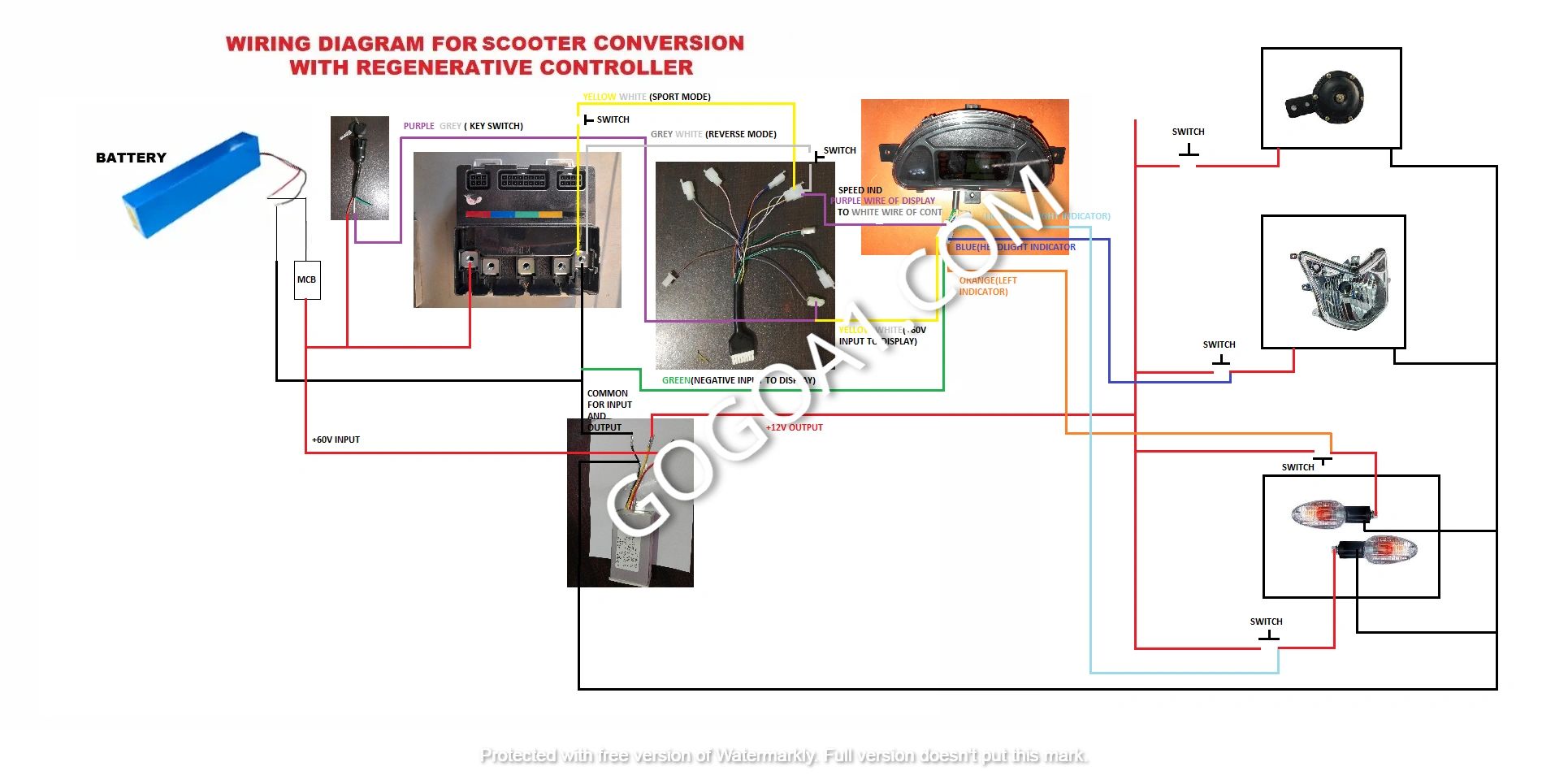 Note 
We are supplying components some of the components are already CMVR approved or we can get approval  with these components  you can develop  new models or conversion  kits
According to the model complying with CMVR is the customer's duty.