Rockefeller Folding Electric Mountain Bike with high carbon steel frame and 26'' wheels
Available for Business Associates

This mountain electric bike has 21-speed and 26 inches spoke wheels. A full suspension system is here to suspend a rider and bicycle in order to insulate them from the roughness of the terrain.
You do not get tired because of a motor. Sweating is also reduced, therefore, you can leave home in your work suit and do not have to spend time dressing in the office.
The rear - drive hub motor has rated power of 250W, the reduction ratio of 1:4 42 and a max torque of 32 N.m. Strong and with high-efficiency level  (83.5 %) this motor greatly enhances riding comfort.
An electric bicycle is not only about timesaving, it also will help you to save money because you will pay only for few kilowatts per month for charging the battery. They do not go to any comparison with the cost of gasoline, like a motorcycle or scooter.
There is the Bluetooth app that will show you speed, battery level and other important things to see while you are cycling.
| | |
| --- | --- |
| Bicycle type | Mountain Electric Bike |
| Folding | YES |
| Dimensions | 1735mm x 980 mm x 630 mm |
| Gears | 21 |
| Frame material | High Carbon Steel |
| Mudguard | NO |
| Horn and basket | NO |
| Saddle adjustment | Quick released |
| Brakes | Front&Rear Disc Brakes |
| Wheel set | 26'' Spokes |
| Tire size | 26'' |
| Rim | 36H Double Wall Rim |
| Suspension | Front&Rear |
| Pedals | Plastic |
| Motor | BLDC, 32N.m, 250W, 83.5% efficiency |
| | |
| | |
| Carrier | NO |
| Reflectors | YES |
| Stand | YES |
| Extras | Charger |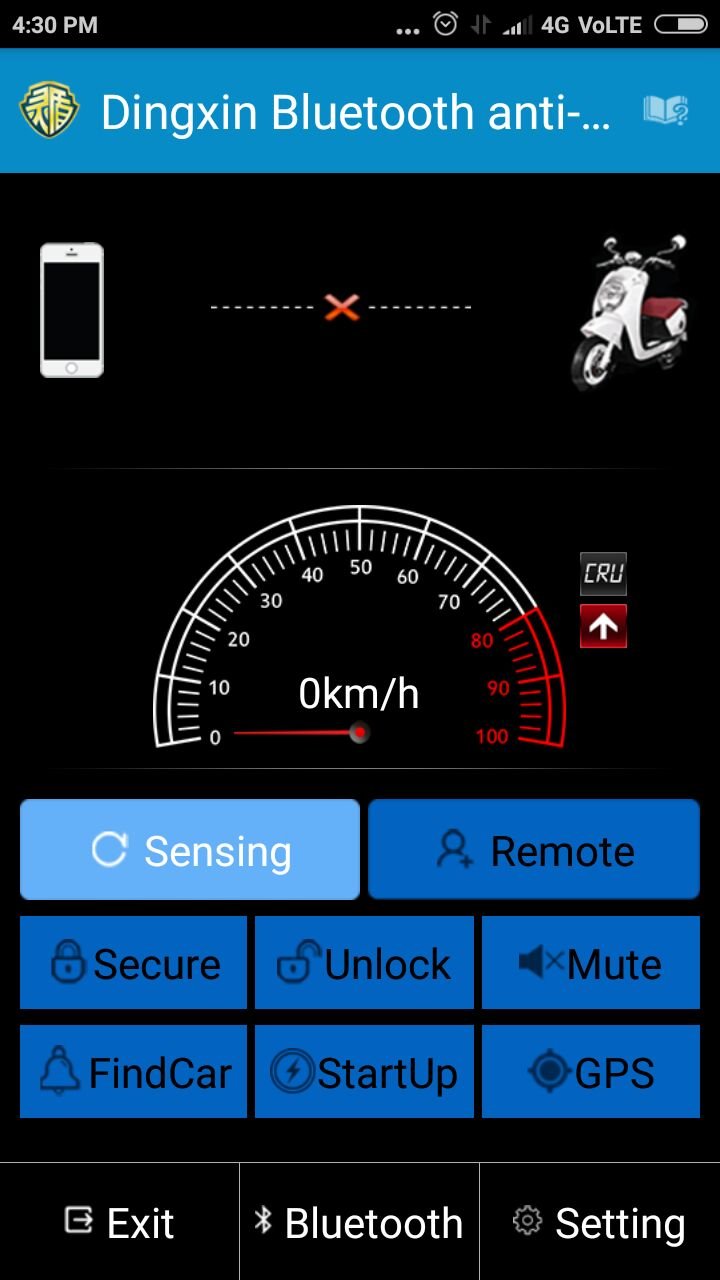 High carbon steel benefits:
-Put less effort: the frame will continue to maintain good speed after driver stops pedaling
-Feel comfortable and enjoy your ride: steel frames reduce vibrations and mitigate impacts.
-Control easily: the consequence of softness is the bending of this frame; it behaves well at bends.
-Repair fast: any welder will be able to weld it.
Benefits of disc brakes usage:
Less effort to stop: disc brakes have much higher mechanical advantage (especially hydraulics)
Take care of your safety: disc brakes grab better when wet. Note that with rim brakes if you use correct brake pads, they work great but still not as good disc brakes.
Use in different temperatures: disc brakes can be allowed to heat up to a much higher temperature without any risk of blowing a tire off a rim.
Less worry: disc brakes do not wear out the rim.
Please, note that GST not included in the price.
*Battery and charger not included


The Above Price mentioned is without the Antitheft System*